Portable Easy Up Gazebos
Premium Quality and easy to use marquees are an important product for New Zealanders. At Shedline we understand the unique conditions in New Zealand, and we have had easy up gazebos for sale since 1994. We're in a strong position to provide simple shade solutions to you no matter which microclimate you find yourself in across this great land.
Those looking for easy up gazebos in Northland often use them to keep out of the heat of summer and can be seem popped up at the world-famous Rally of Whangarei.
In the Supercity, pop up marquees make Auckland sports teams thrive under their premium marquees. In the greater Auckland region, you'll find our easy up gazebos support the sprawling markets, shows and events.
Easy to use gazebos for the Waikato are popular on farms and Hamilton has one of the largest events Shedline Instant Marquees congregate at the Field Days.
GET YOUR SHEDLINE BROCHURE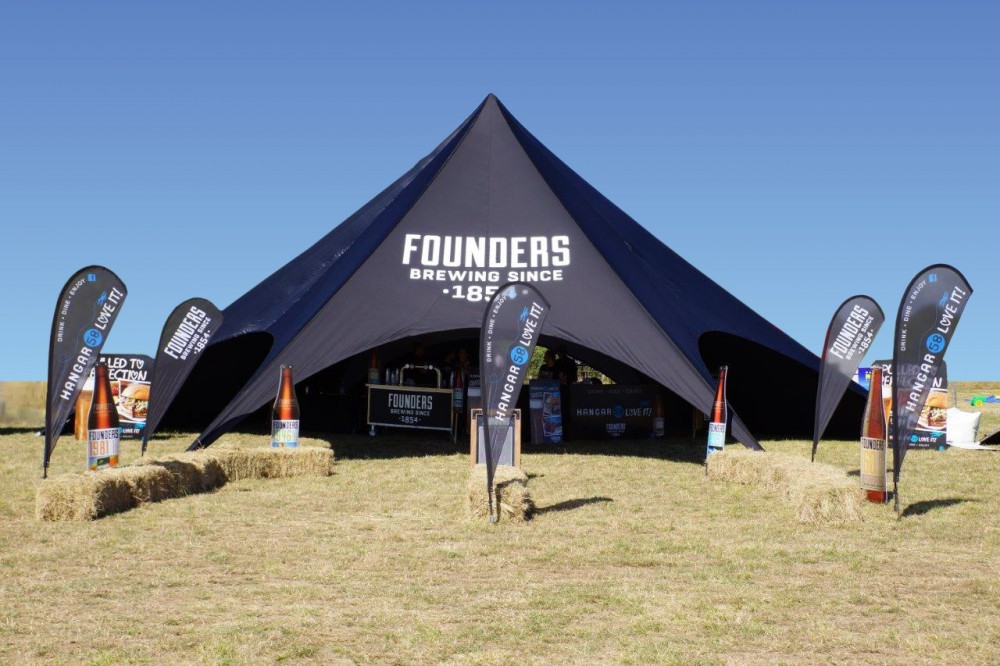 The Best Branded Marquees in New Zealand
Shedline Instant Marquees
Looking for strong pop-up marquees in Tauranga to support your local team? Shedline marquees are great when branded with your club colours, School branding or local surf club branding. Keep out of the sun in the Bay of Plenty.
In the Hawkes Bay region, pop-up gazebos are used on the vast orchards as portable warehouse gazebos. Extending the pick and pack operation at the end of summer. Fruit Picking is an intensive and important industry and it's important to look after the picks who have come in to work hard.
The easternmost Kiwi's in Gisborne benefit from the premium outdoor shade at the wineries and beaches in the summer. You'll need a premium marquee when you're in the vines.
Taranaki is an important farming region and if you're looking for a marquee in New Plymouth for events or out on the farm, our Shedline marquees are perfect for you. Built tough to stand up with any other farm equipment, the marquees are engineered to expectation.
From Ohakune in the north down through Levin in the south, the sprawling central region of Manawatu-Whanganui has a great variety of industry. Palmerston North is a hub of education and marquees are beneficial for schools and universities that need to look after their students. Down in Whanganui, gazebos are available from Shedline for manufacturing and orchard workers.
The Capital Wellington is well known for the wind. Shedline marquees are built tough to withstand more wind than your bunnings gazebo.
World-famous Marlborough is a fabulous wine-growing region. Picking season requires marquees in Blenheim and the surrounds and Shedline Marquees are the best.
Nelson has a great craft beer scene thanks in part to the hop growing industry. Like the other regional sectors and primary industries, instant marquees provide the best shade and shelter in the Tasman.
The West Coast is a rugged and beautiful strip of country. From Greymouth and Hokitika down towards the glaciers and through to Fiordland. The West Coast is a tourist and road trip hotspot, despite the temperature at times, perfect for pop-up shelters.
The horticultural centre of the country in Canterbury is the perfect place for agri-business and Shedline Marquees have a strong brand in the dairy sector with our origin. Grab an outdoor gazebo that's strong, built to last and suitable for hard yakka on the farm.  In Christchurch, you'll benefit from the premium shade at market days and events all over.
Marquee buyers in Otago are often interested in a product that can stand up to the rigours of the deep south. Perfect shade for markets and tourism spots in Queenstown and Wanaka. The wine regions will be looking for parking space that can be expanded with a pop-up gazebo in Dunedin students and associations will be on the hunt for instant marquees.
Southland is a dynamic region with a variety of industries that require marquees. Fiordland is a prominent tourism hub. Tourism providers benefit from branded marquees to spread their message. Invercargill organisations can grow their market with branded marquees.