School Marquees
Shade with 100% UV Protection for your students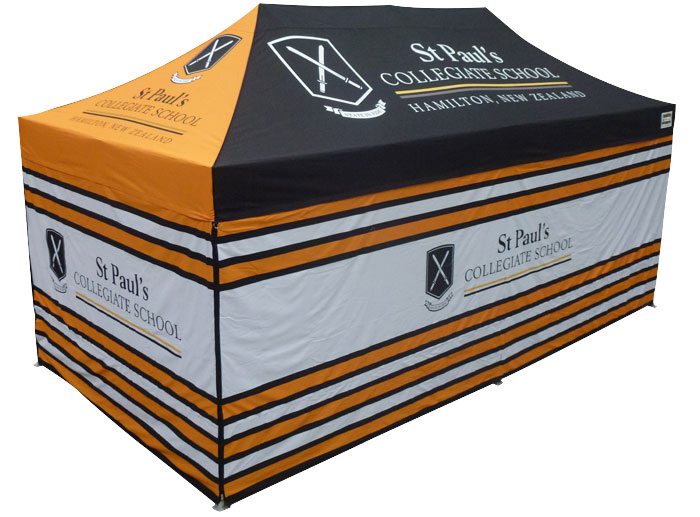 Our canopies are manufactured from premium close-mesh Polyester fabric. The exceptional qualities of this premium fabric include:
• Fire retardant
• Waterproof
• 100% U/V Protection* (Rated UPF 50+)
* Actual test results 99.84 – 99.97% U/V Blockout
• Excellent quality for printing
• Double-stitched waterproof seams
Note: Commercial grade PVC is also available for Promercial and Deluxe Instant Marquees only. This is available in a range of colours.
School Marquees
Do you have events at your school regularly? Have you ever wanted shelter for your school students at sports days, open days and other events? Shedline has an extensive range of marquees available throughout New Zealand that are ideal for schools and community groups. We have over 20 years of experience with pop up marquees and offer a wide range of high quality, durable products that are specifically designed for NZ conditions.
One of the main reasons our marquees are a popular choice for schools is their ease of use. Our affordable marquees do not require assembly and can be set up easily and fast. It doesn't require any tools or expert knowledge to erect a Shedline marquee. They can be set up in just a few minutes, with an expandable metal frame that opens up like an accordion. The marquees are very compact and can be stored standing up, with no dismantling needed.
All of our marquees are able to be custom branded, something that many schools take advantage of. This means the marquees can be fully branded with the school logo on all panels. Even the sidewalls of our marquees are able to be printed, and with the extensive range of colours available, this means your tent can be fully branded in your school colours.
Download your Shedline Catalogue
Branded Marquees for Schools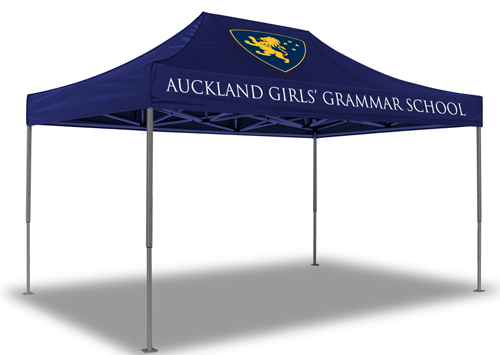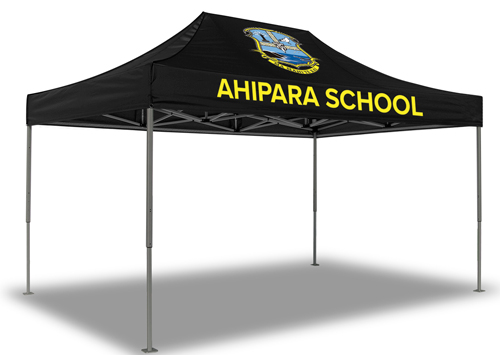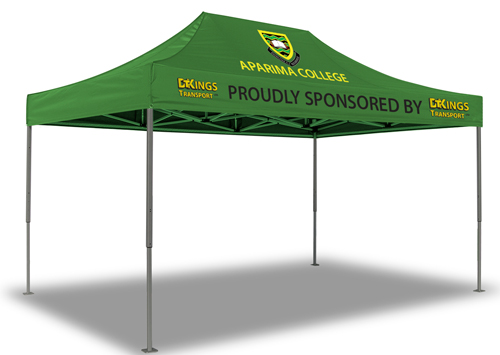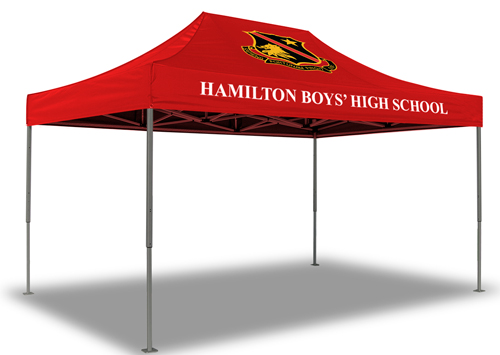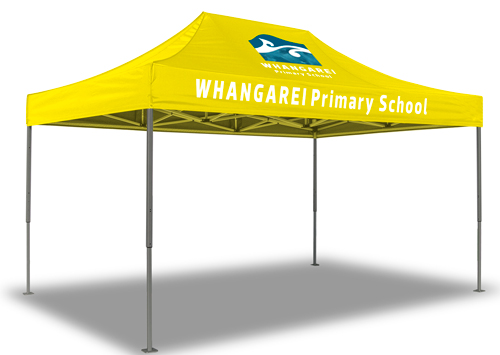 The roof and sidewalls are both made from commercial-grade fabric and are also water resistant, meaning your school marquees can be used in all kinds of weather conditions. The fabric canopy is also able to filter the suns UV rays, meaning you can protect your school students during the hotter summer months.
When you buy marquees from us, you can be assured you are buying quality. Our marquees have the ability to withstand strong winds, and have been wind tunnel tested and are certified to at least 40km/h. This means your school can be situated anywhere in New Zealand, and our marquees wil be able to be used during harsh weather conditions.
To view a gallery of images of school marquees, please click here.
Interested in our selection of schoo marquees? To learn more about our product range and pricing, don't hesitate to call us toll-free on 0800 144 155, or send an email to info@shedline.co.nz
TESTIMONIALS
We were concerned about the need for a strong marquee to use at the national field days. Having purchased the Promercial we were amazed at its quality standing up to the windy storm experienced on the first day, it performed perfectly.
Just letting you know the marquee arrived safely on 18th June. Printed wall looks awesome !! Thanks for your great assistance in getting this all together & delivered. Much appreciated.
We love our little gazebo, because it's light, it fits in our vehicles, it's strong, plus it makes our Tautoro School teams look like they belong to Tautoro School. Thanks for your great service.